Our Expertise
NIRSAL specialises in Value Chain Fixing, Agribusiness Project Development, Finance Facilitation and Agricultural Risk Management.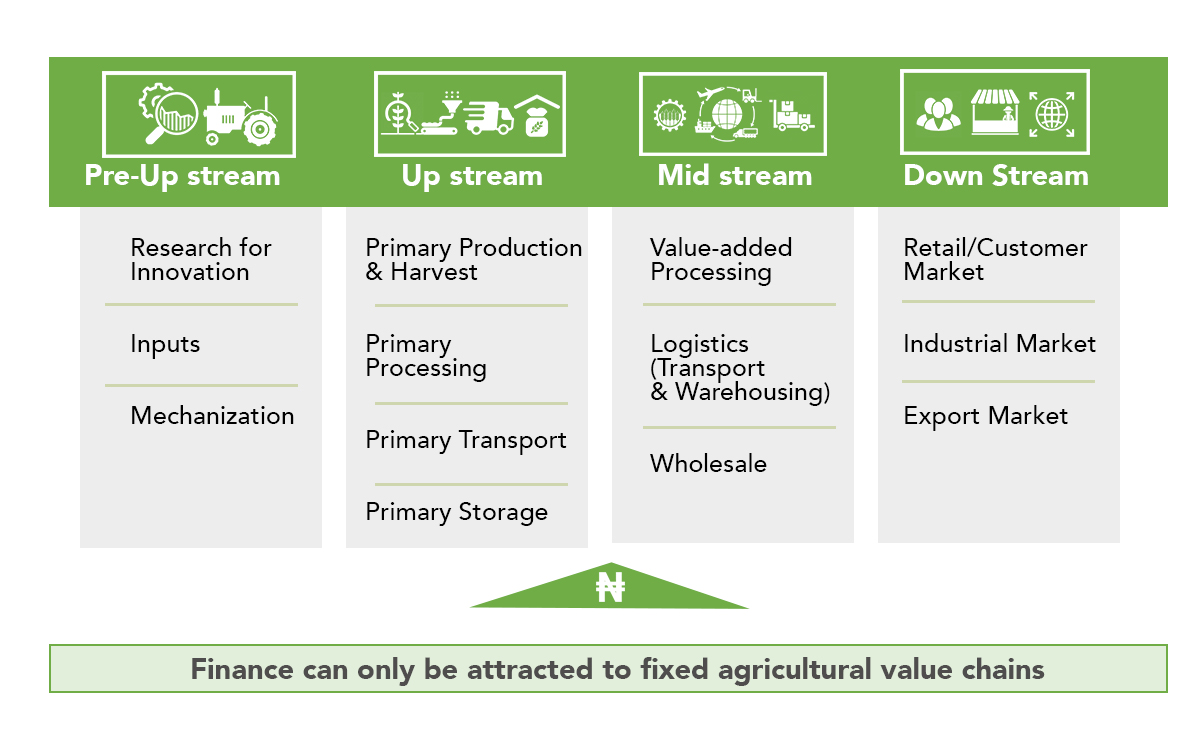 This integrated and holistic approach by NIRSAL attracts finance and investments to the agribusiness allowing such funds to be well optimized while de-risking the agribusinesses in a controlled environment for sustainability.
By creating sustainable agribusiness models with validated cash flows and managing and sharing project and credit related risks, NIRSAL provides  guarantee to financiers and investors, boosts their confidence and eliminates barriers to the free flow of finance and investment to agriculture and agribusiness in Nigeria.
NIRSAL demonstrates the viability and sustainability of its value chain interventions and business models through the setup of Pilot Projects as proofs of concept under effective project management teams led by experts with a view to inducing interest and attracting investment from both private and public sectors to replicate pilot projects and achieve scale.
Effective agricultural risk management is the ultimate intended purpose of all products and services offered by NIRSAL. The institution anticipates all types of risk associated with agricultural value chains, agricultural finance and human behaviour and deploys its tools, techniques, methodologies and partnerships to prevent, minimize and share the risk.